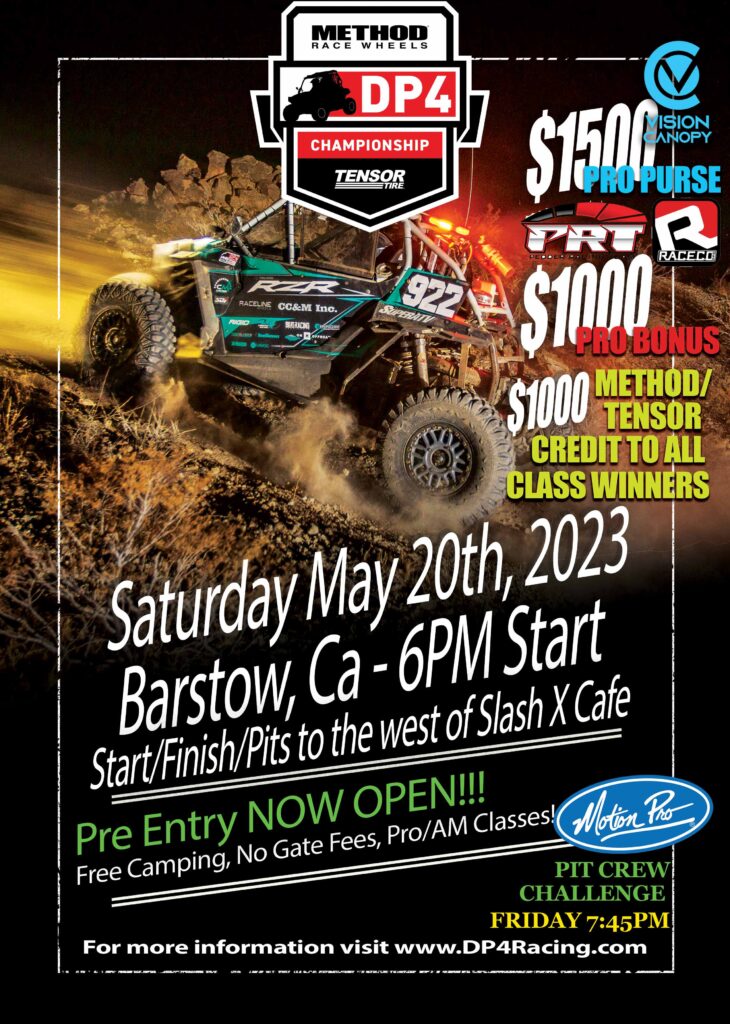 At Round Two of the 2023 championship, 2-time DP4 Champion Chris Blais returned to the series taking the win and over $4500 worth of cash and prizes. Rumor is Chris is coming back for Round Three and bringing a few of his friends with him.
Join Chris and the rest of the DP4 racers as we return to Barstow for the first time in 2023. Click the flyer to the right for more info.
Remember that DP4 Racing is the only place where your $550 entry can yield you over $4000 in purse and sponsor give-a-ways. Our racer first focus means that you as the racers reap the benefits of our sponsorship programs. We hope you will join us for Round 3 !
New for 2023, the DP4 Racing Championship will issue numbers based off of riders 'earned place' in the 2022 championship! Numbers are assigned based off of racers position in points, with the class identifier immediately preceding their 'earned number.'
View your earned number, our 2023 Style Sheet, and more about numbers here: 

Membership Sign Ups for the 2023 DP4 Racing Championship Open 12/26/2022! Sign up by Clicking the button below!

The RUMORS ARE TRUE! DP4 is going racing again in 2023 and we hope you will join us. Our 5-event race season will feature two 'day' races, a twilight race in May, a Night race in August, and a first for DP4 3-day event in November. Details on the final round to come soon.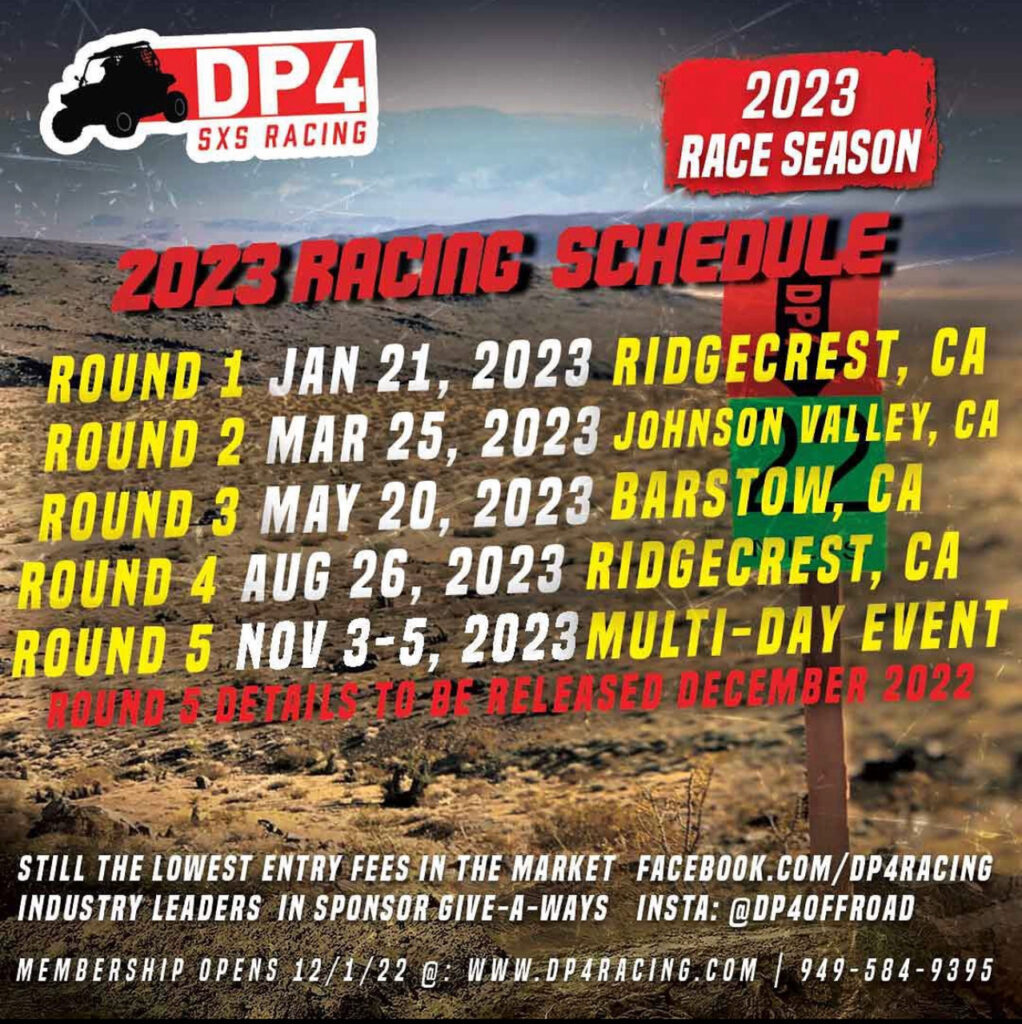 Click the Fee Schedule image above to see what it costs to Race with DP4 in 2022! We are still (5-years and counting) the industry leader in low barriers to entry for SXS Racing!