Event Types
[ultimate_spacer height="50″]
Desert Productions 4, and the DP4 Racing Championship are proud to share our style of racing with the SXS Offroad Community! Based off of a proven successful racing format, the DP4 Racing Championship features a good mix of events that are sure to keep SXS owners interested.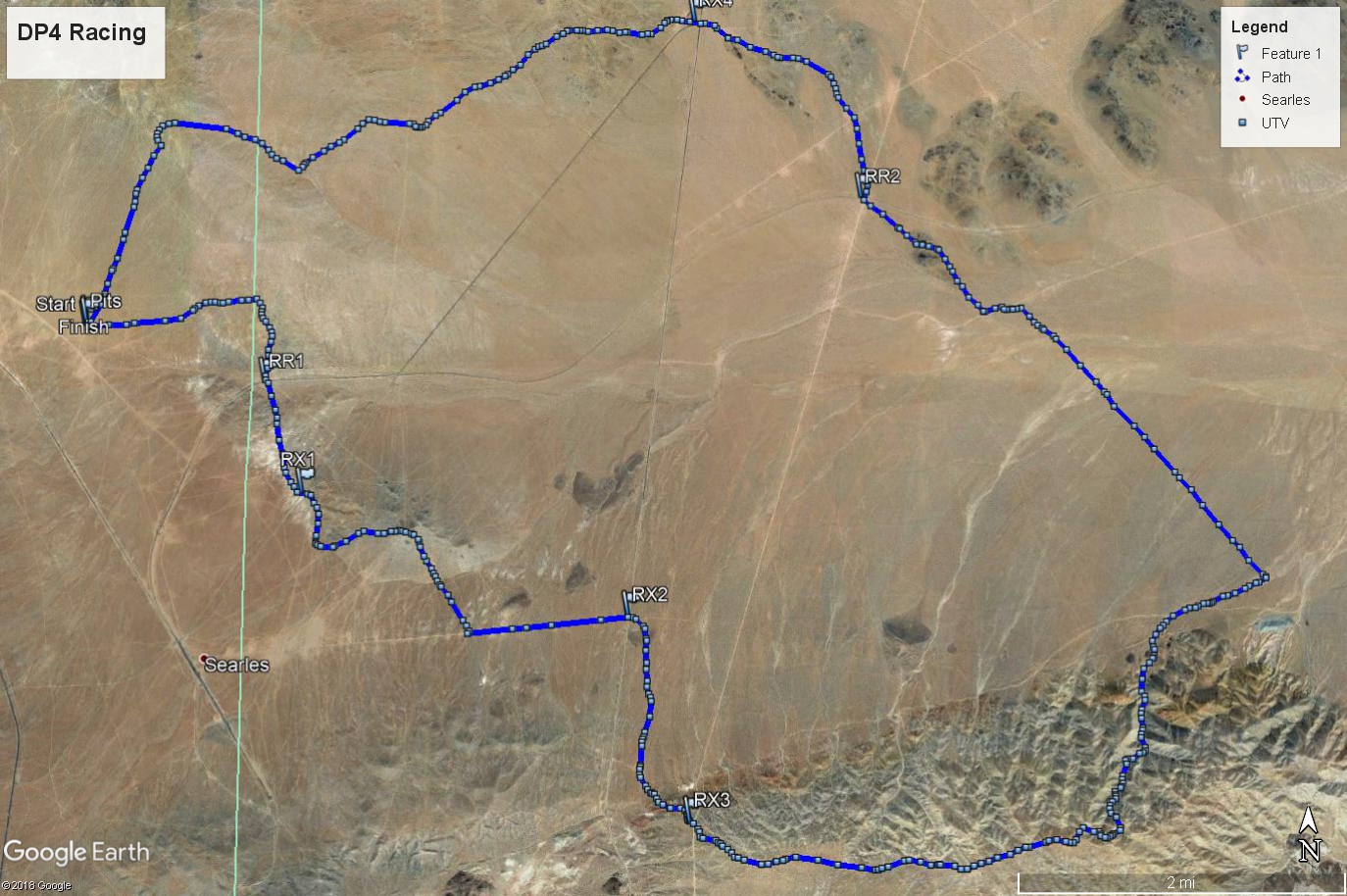 Regular Desert Race – The Desert Scramble
The Standard DP4 Racing event is similar to what is known as a "desert scramble." Modeled after successful desert events that have happened in the California desert for more than 50 years, the Desert Scramble is a single loop, ran multiple times by all racers. Depending on the class designation, some racers will complete more laps than others, but all must finish the prescribed number of loops for their class to record a finish.
With one pit, which is near to the start and finish line,  our Desert Scramble events are easy to spectate for your pit crew, and even easier to plan for as a racer. The Pits, Startline, and Finishline are all within walking distance, and all of our events will be held on public land which means there is never a gate fee or overnight camping charge!
Desert scrambles loops range in length from 20 to 50 miles each, and are ran multiple times by all classes. On average, a DP4 Racing event takes about 2.5 to 3 hours for a pro to complete, and as long as 5 hours for a beginner who might be getting their feet wet for the first time. The best part about these Desert Scramble events is that you return to the same pit each lap. Coming through the home check and your "pit" gives you and your crew the chance to check in on the machine and make sure that the racers and machines are still in top working order. Dont need to stop this lap, NO PROBLEM, just keep rolling down pit road and wave to your crew as you pass. Remember to maintain the 15 mile per hour pit speed until you have entered the green flag area!
Qualifier Desert Race – The DP4 "Rally"
Similar to events such as the world famous Dakar Rally, or the always tough Abu Dhabi Desert Challenge, the Qualifier race allows racers the chance to race through specific sections of race course. Although the entire course is marked for travel, only certain stages will be timed for your racing class. Riders start in typical 2×2 or 1×1 format and leisurely make their way around the course until they find a "check in point." Here at the check in point, the check crew will give you a five second countdown and then launch you onto the timed section. The section can be anywhere from 2 miles to 10, and it will be up to you to race as quickly as possible to the "check out point." Here your time in the section will be recorded, and you will continue on at a leisurely pace until the next "check in point."
Typically a Qualifier consists of 4-8 times sections. Sometimes ran multiple times by each class. Riders will still return to their pit road at the conclusion of each lap, but generally the racing sections will either start or stop at the pits.  In order to record a finish here at at Qualifier, each entry must complete each of the timed sections for their class.
Unlike the multi-day Rally races mentioned above, the DP4 Qualifier events happen in a single day and generally last between 2-5 hours. The perfect amount of time to leave your loved ones back at camp, and then have the rest of your weekend to enjoy the desert!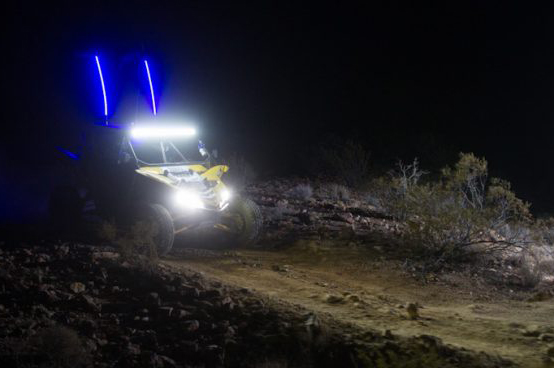 DP4 Racing Night Race – Who turned out the lights?
Everyone loves night races. The added difficulty of the dark, the possibility of your lighting system failing, the requirement to STAY ON THE TRAIL and not get lost, night racing means an added sense of urgency and attention is required to the regular racing mentality.  DP4 Night Races follow the same format as our Desert Scrambles. Riders will start 2×2 or 1×1 and launch onto a 20-50 mile loop. Depending on the length, specific classes will be required to more more laps than others.
Racers will return to the speed controlled pits each lap, and pit crews and families alike will get to participate in the fun that is a night race.
Typically ran in the summer months when it is too hot to race during the day, night races allow DP4 Championship to be a year long sport!