Desert Productions 4 Owns and Operates the DP4 Championship Series. Desert Productions 4 is based out of Northridge, Ca and is operated by Steve Argubright, Tommy Russell, and Ryan Sanders. Collectively, the trio has over 50 years of desert racing experience and have hosted some of the largest desert racing events in the current century.
Working together for the last 15 years, the trio have successfully hosted over 40 desert races geared mainly around motorcycle and ATV racing. Using their knowledge and experience in event hosting, the Desert Productions 4 team aims to bring an old trusted racing format to the SXS industry.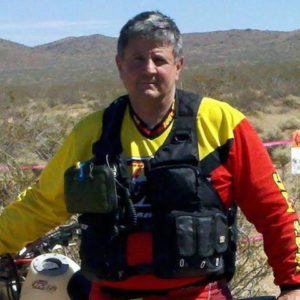 Acting as our event referee, Tommy Russell will be "the man" on the ground when it comes to decision making and event organizing. Known by many as "The Bad Lt." Tommy is no stranger to running off road events and the territory that comes with them. Interested in volunteering your time- he is your contact; are you mad about something you saw on the racecourse? – Tommy is your contact; hoping to make a suggestion to help improve the way an event operates- The Bad Lt. is all ears!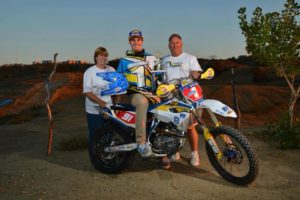 Our official Course Marshal is non other than Steve Argubright. Racing off road for nearly 50 years, Argubright has raced everything from 50cc motorcycles to gas powered bathtubs! If his resume isn't enough to keep you interested, maybe the fact that his own son, Jacob Argubright, has grown up watching and learning from his father and has spent time riding for many factory off road teams. The knowledge base that comes out of the Argubright household is matched by none, and Steve is sure to provide fun, safe, interesting race courses for all who participate!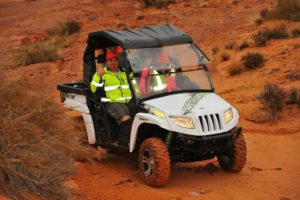 The media glove of the DP4 Racing team is Ryan Sanders. Working alongside many professional off road racers, Sanders has been to races all across the country. Acting both as a promoter and working media member at events such as the Baja 500 and ESPN X Games, Sanders understands what racers want with regards to media coverage, while at the same time understands the needs of the series. Look for Ryan to be up on a podium conducting finish line interviews while at the same time streaming to Facebook Live and orchestrating his post event wrap up. If you have interests in sponsoring the series, or just want to be a part of the fun, reach out to Ryan and let him help you enjoy the sport of Off Road SXS Racing!
To contact any of our team members, please reach out to us via email at [email protected].
The DP4 Racing Championship is operated by:
Desert Productions 4
18140 Index St
Northridge, Ca 91326
P. 949-584-9395
[email protected]