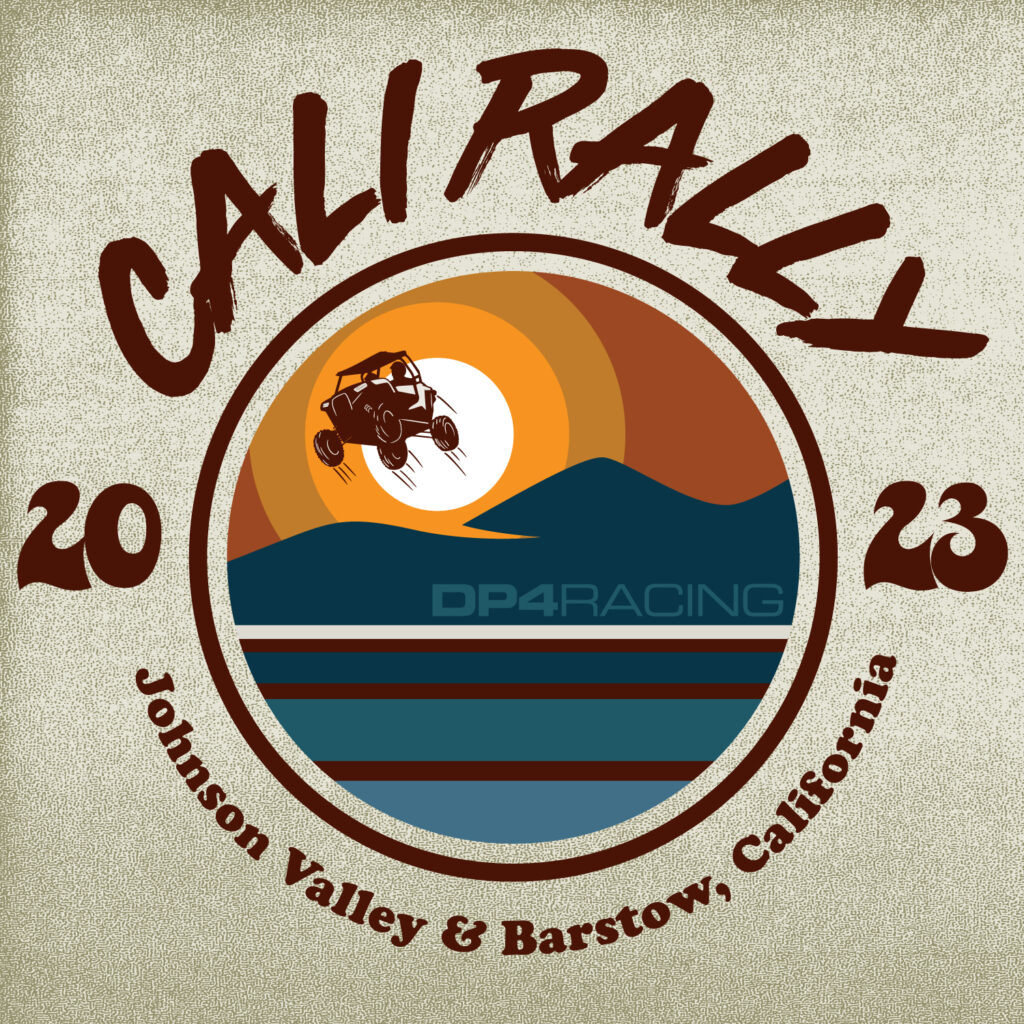 Racing Day 3
Racing will start on Sunday November 5th (day 3) at 10 am and will be concluded when racers finish their 4th lap, or when the pits close. Upon finishing, racers are encouraged to congregate near the finishline and congratulate all 3-day Cali Rally finishers. The award ceremony will take place once all racers have finished the Cali Rally, and awards will be given for finishers of the Cali Rally and year-end championships.
Day 3 (Sunday November 5th) – Starting order will be determined by the race 2 finish positions within each class, in reverse order, with the class winner from each class starting LAST in their class.
Note that you DO NOT need to have a dropbox account to download from the links below. If you need help with your map system, come see Richards from Rugged Radios at the sign up tent!
Sunday November 5th 2023
9:20 AM – Staging for the start of day three.
10AM – Race Starts for all racers
12:30PM – First racer expected to finish day 1 of racing
2:30PM – Last racer expected to finish day 1 of racing
4PM – Final Cali Rally results posted, Award Ceremony and Season Championship Celebration to follow
Start for for Day 3 of the Cali Rally according to reverse order of Day 2 class finish:
| | | | | | | |
| --- | --- | --- | --- | --- | --- | --- |
| Start Row | Number | Name | City | St | Class | Brand |
| 1 | 3 | David Placentia | | Ca | DP4 Pro | CAM |
| 2 | 44 | Nich McPhee | | Ca | DP4 Pro | CAM |
| 3 | 8 | Alex Berg | Lake Oswego | OR | DP4 Pro | POL |
| 4 | 19 | Ethan Groom | Temecula | CA | DP4 Pro | POL |
| 5 | 47 | Brian Mundell | Big Bear City | CA | DP4 Pro | CAM |
| 6 | 45 | Carter Kawell | | Ca | DP4 Pro | POL |
| 7 | 50 | Zach Quiroz | Barstow | Ca | DP4 Pro | CAM |
| 8 | 264 | Sean Krepsz Jr | Riverside | CA | Pro Unl | POL |
| 9 | 203 | Jeff Goldsmith | Columbia | TN | Pro Unl | POL |
| 10 | 104 | Kurt Ashley | Gilroy | CA | DP4 Pro NA | POL |
| 11 | 199 | Steve Knight | | | Pro NA | HON |
| 12 | 105 | Zachary Kisman | Sparks | NV | DP4 Pro NA | KAW |
| 13 | 118 | Baylee Bryant | Elmira | OR | DP4 Pro NA | HON |
| 14 | 156 | Hiles Hersley | Ridgecrest | CA | Pro NA | KAW |
| 15 | 102 | Ricky Brabec | mohave valley | AZ | DP4 Pro NA | HON |
| 16 | 328 | Seth Jones | Hemet | CA | Prod Turbo | POL |
| 17 | 330 | Kevin Self | Ridgecrest | CA | Prod Turbo | POL |
| 18 | 394 | Mandy McClaren | Lawrenceburg | TN | Prod Turbo | CAM |
| 19 | 332 | Don Shapen | Winnetka | CA | Prod Turbo | POL |
| 20 | 399 | DAVID KNIGHT | BIG BEAR LAKE | CA | Prod Turbo | POL |
| 21 | 385 | Jeff Ratliff | Canyon Lake | CA | Prod Turbo | POL |
| 22 | 311 | Josh Tanner | Anaheim | CA | Prod Turbo | POL |
| 23 | 388 | Jeff Martin | Wasco | CA | Prod Turbo | CAM |
| 24 | 347 | Reed DeBoer | Porterville | CA | Prod Turbo | POL |
| 25 | 338 | RYAN HUCKS | temecula | CA | Prod Turbo | POL |
| 26 | 304 | Von Trunck | Cathedral City | Ca | Prod Turbo | CAM |
| 27 | 355 | Solomon Kiefer | HESPERIA | CA | Prod Turbo | CAM |
| 28 | 306 | MARIO CABRALES | Upland | CA | Prod Turbo | CAM |
| 29 | 402 | Zachary Michel | Phelan | CA | Prod 1000 | POL |
| 30 | 420 | JOHN CONNOLLY | Tustin | CA | Prod 1000 | KAW |